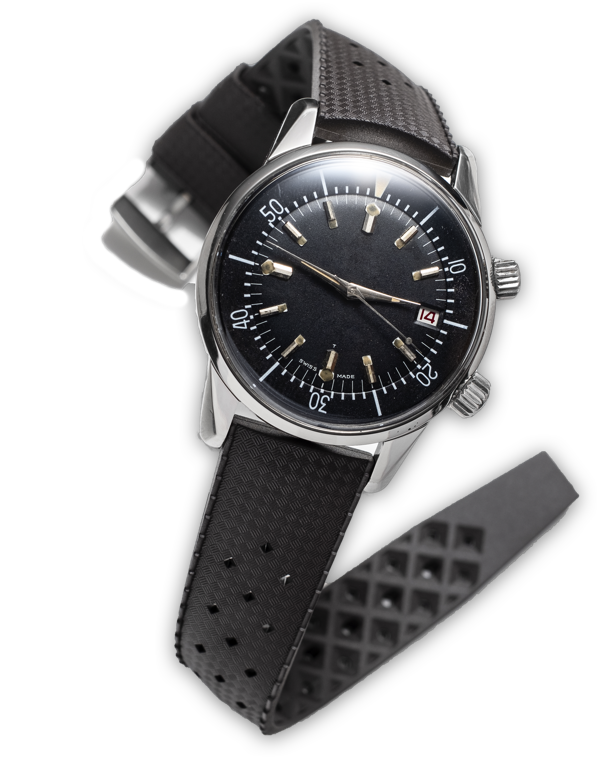 THE GENUINE
TROPIC STRAP
Trusted by the world's most iconic dive watch manufacturers since the 1960s, TROPIC remains the foremost tropic strap choice for discerning vintage or modern dive watch collectors.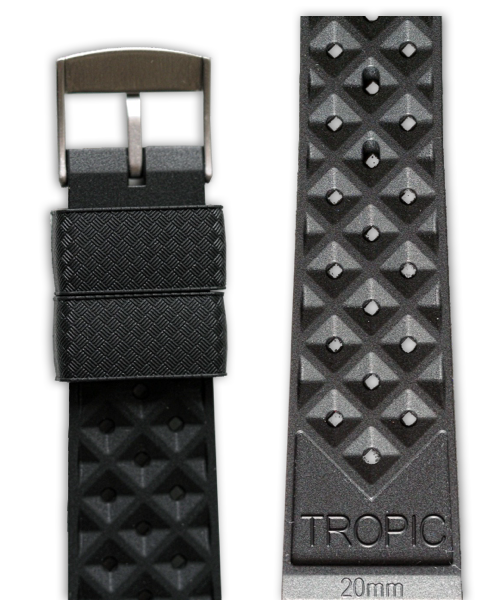 A PIONEERING ADVENTURE COMPANION
The TROPIC® story rose to legend in the mid-1960s as explorers, divers, and outdoorsmen sought a sportier and more comfortable alternative to the traditional steel bracelets of the time. They found their answer in the super-soft, waterproof, and ultra-durable TROPIC® straps, which could be purchased as alternative OEM (Original Equipment Manufacture) watch strap from authorized retailers of the most iconic sports watch manufacturers of the era.
THE ICONIC WATCH STRAP
Diving once again for a whole new generation of vintage and modern sports watches alike, the new TROPIC watch strap carries the torch of its mid-century pioneer, preserving the iconic texture, silhouette, and striking retro aesthetic, while improving on the overall durability and comfort that have made the TROPIC strap a beloved sports watch essential for over 50 years.
Please note, we have recently upgraded the buckle to the angular type to improve the comfort of wear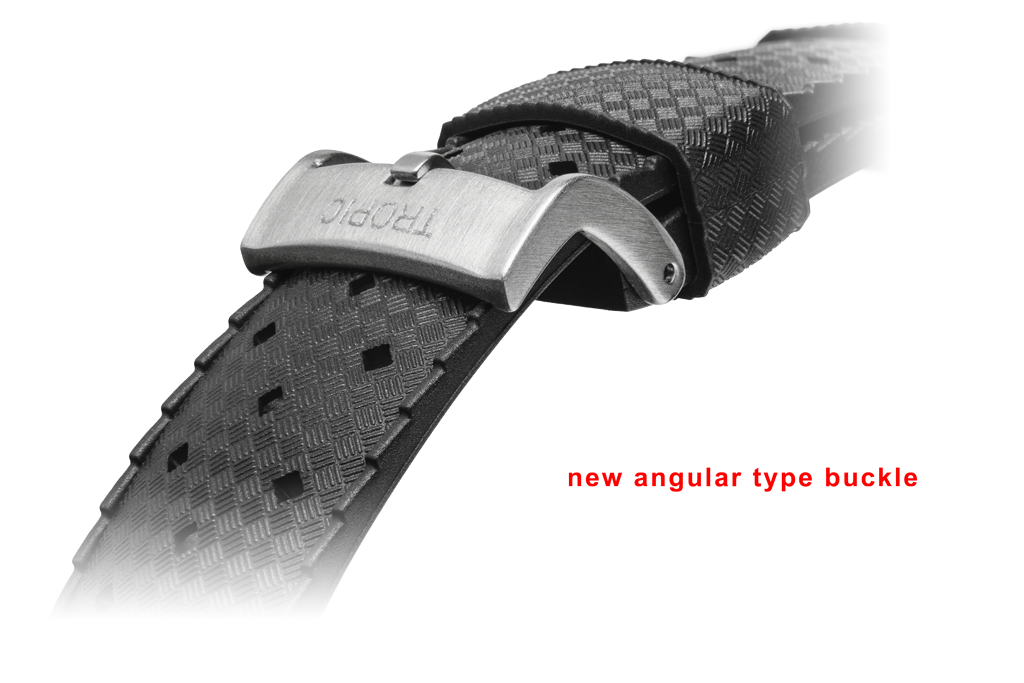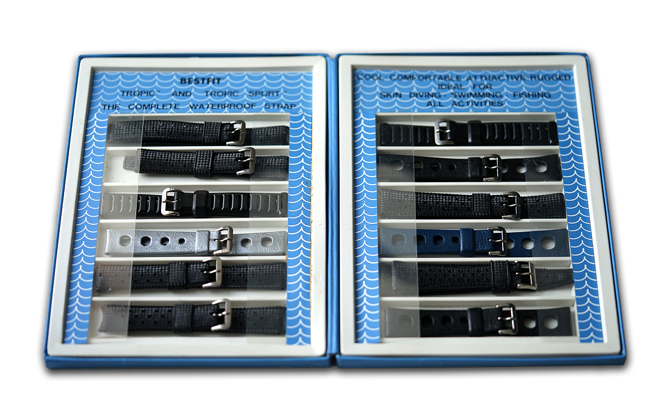 MORE ABOUT TROPIC STRAP
In the early 1960s Tropic was among the first Swiss Made straps to be used as an OEM alternative to the steel bracelet by most of the Swiss Dive watch manufacturers. The original Tropic was made in Switzerland by distributed in the US by BestFit.
And now, TROPIC is proud to offer one of the best dive watch straps (watch bands) made of the highest quality rubber compounds available for your sports and dive watch.